Brogan's Way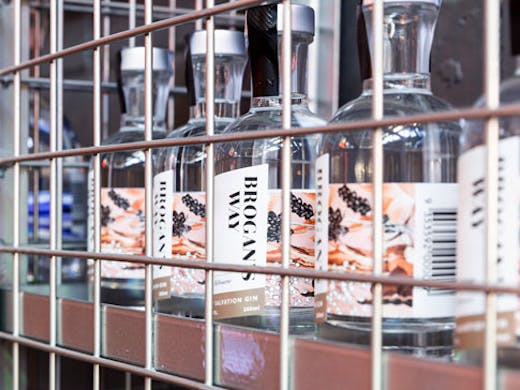 The Verdict
You've got to have some moxie to start a boutique gin distillery in 2018.
It's not that Australia's getting over gin. It's sort of the opposite problem: dozens and dozens of craft distilleries have flooded the market over the last few years (Bass & Flinders, Alchemy and Teddy & The Fox are some of our personal faves).
But Brogan's Way is a little different. For one thing it isn't nestled on some rural peninsula or surrounded by the crystal clear waters of blah blah blah—it's actually hidden down an industrial Richmond backstreet, surrounded by red brick, concrete and nondescript office slabs.
For another thing, founders Brogan Carr and her father Simon are doing some really interesting things in terms of botanicals. There's three gins on offer at the moment: Everyday Salvation, Royal Blood and Evening Light. They're juniper-forward (it's Brogan's preference), with some really interesting Australian notes.
For Everyday Salvation, that's Aussie cinnamon myrtle (goes amazingly well with the white grapefruit peel). Evening Light is a fruity punch of mangos and raspberries, cut with river mint and warm cassia. Royal Blood is the navy strength member of the family: savoury and paint-thinner-strong, it's got notes of roasted wattle seed and Australian sea parsley.
The new Richmond distillery is the brand's first bricks and mortar home. In one way it's a boutique cellar door. But it's also a rocking bar and bistro, serving up grazing plates and Warialda beef meatballs.
We recommend going the Tasting Boards—each one has been designed to complement a particular gin. Expect sheep's milk cheese, pork salami from La Boqueria, balsamic pickled figs and organic labne, topped with lurid green salsa verde.
Gin lovers can drop by Brogan's Way on Fridays, Saturdays and Sundays.
Image credit: Sammy Green
---
You May Also Like