Carlton Yacht Club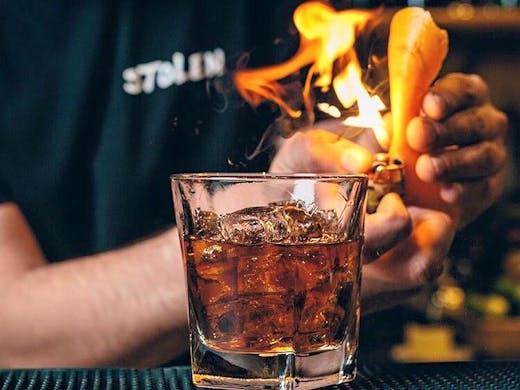 The Verdict
An under-the-rader Melbourne cocktail institution if there ever was one, Carlton Yacht Club has been serving drinks to locals for a massive fourteen years. The intimite bar sits right in the middle of Lygon Street's buzzing dining strip, surrounded by some of the best pizza, pasta and gelato in the city. But if you're keen to ditch the prosecco, pull up a seat at this nautical watering hole and you'll be guaranteed some lip-smackingly good drinks, from classics to modern twists.
Priding themselves on stocking tasty spirits, local and world beers, and a handful of wines to keep the vino lovers happy, the Carlton Yacht Club team aren't afraid of a challenge. Fill them in on your usual flavour preferences, and you'll be recomended something uniquely mixed for your tastebuds. House cocktails that we're loving include the tart-but-oh-so-good Fred and Ginger Sour, which blends lemoncello, honey vodka and lemon juice in something short and sweet-rimmed. Looking for a classic? Of course, they do a cracking espresso martini, as well as a handful of Tiki-inspired drinks (rum fans, you'll be in heaven).
If yu're feeling peckish, the venue will order in for you from a near-by Italian, so you can always justify staying for that next round. Oh, and check out the retro boat bar too... Dreamy!
Image Credit: Carlton Yacht Club Facebook
---