Carryology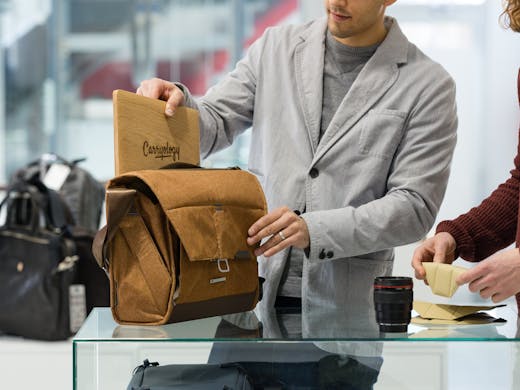 The Verdict
Everyone loves a good bag. Functional, stylish and able to fit all your personal items like Hermione's expandable backpack, tote-ing around a perfect bag makes life so much easier.
At Carryology they're pretty passionate about how people carry things. Originally a magazine for all things bags, accessories and carry-able items, the Carryology team have officially launched their first concept store on Smith Street. Home to the best bag brands in the world, their Fitzroy shop collates labels including Porter, Aer and Mismo.
A range of the best quality wallets, utility gear and luggage storage is also on offer. The bright, industrial space has a distinct Scandi-lean, with products arranged on white indented slabs and perforated blonde timber walls.
Image credit: Supplied.
---