Casa N.O.M Bar y Restaurante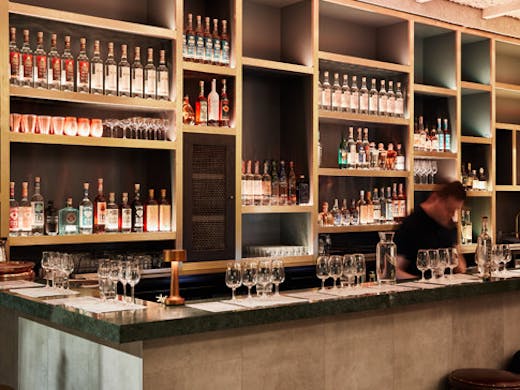 The Verdict
Travel south of the American border in the comfort of an elegant cocoon in the newly opened Casa N.O.M Bar y Restaurante. Located among the cultural boutiques of Greville Street in Prahran, Casa N.O.M Bar y Restaurante is becoming known for all the right reasons.
Founded by brothers Nicholas and Thomas Welch (The White Oaks Saloon Bar & Dining, The Silverlake Social Bar & Dining and High Spirits Beverages Liquor Distribution), Casa N.O.M Bar y Restaurante is serving up all the drinks you need to for a good night.
Through championing the spirits of Latin America, you'll be treated with drinks emphasising and celebrating the integrity of Mezcal. Whether you're feeling in the mood for some rum, pisco or aguardiente, Casa N.O.M Bar y Restaurante has it all. They're also serving up classic beers, wines, cocktails and spirits, and with the majority of these drinks being sourced and imported by the Welch brothers themselves, it's safe to say the quality of these drinks is being taken to a whole new level.
Casa N.O.M Bar y Restaurante's food menu is also taken to new heights. With the flavours and dishes inspired by American culture, you won't be able to get enough. With meals ranging from mushroom, asparagus & leek quesadillas to traditional carne empanadas, you'll truly feel as though you've been transported across the globe. They also have gluten-free, vegan and vegetarian options so all are welcome here for an unforgettable night.
Whether you're wanting to unwind after a long day's work or celebrate the weekend with friends, this is the perfect place to enjoy a drink and dig into some truly delicious food. The prime location for a date night, make sure to check out Casa N.O.M Bar y Restaurante on your next night off.
Image credit: Supplied
---
You May Also Like
Food & Drink
Melbourne, VIC
Fans of flavour and seafood feasts, listen up. Louisiana-style Crawfish sensation,…