Chiba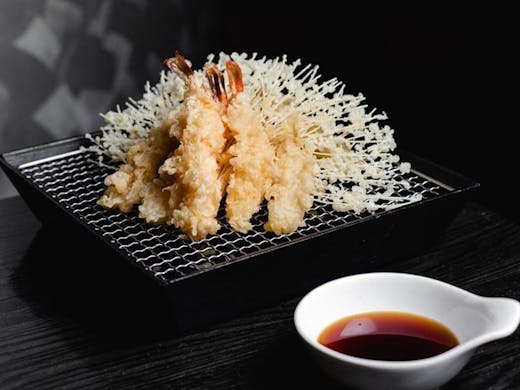 Chiba, a Japanese restaurant in Moonee Ponds, is always ready to serve the hungriest stomachs. With a menu divided into entrees, mains, sushi, rice and noodle dishes, sides and desserts, Chiba also has options for the vegetarian and gluten free humans among us. The star of the show has to be the jam-packed sushi boat platters filled to the brim with sashimi, nigiri and nori rolls, perfect for sharing.
Can't be bothered deciding? There are three banquet sets to choose from, inspired by Japan's Tokyo, Osaka and Kobe regions; and if you like a bit of everything the bento boxes will definitely satisfy. The $44 Osaka Set is amazing value, jam packed with miso soup, sushi and California rolls, gyoza, yakitori, prawn and veggie tempura and your choice of seafood or wagyu steak with rice.
On the dessert menu, the dorayaki is a must try. It's a sweet pancake stuffed with crushed red bean and served with ice cream. If you're not feeling adventurous the banana tempura with syrup and green tea ice cream won't disappoint.
Open for dinner Monday through to Sunday and lunch Wednesday to Friday, you can also nab these tasty eats as takeaway. Bookings are accepted by phone.
Image source: Instagram.
---