Core Strength Fitness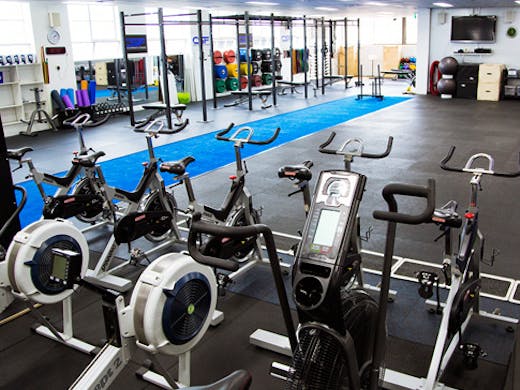 The Verdict
Lifting and dropping heavy things might not seem like the most efficient workout. But the newest gym in Richmond, Core Strength Fitness Centre, is keen to change that perception.
"It's all about consistency over intensity," co-owner, Sylvia Lokollo, says. Sadly (much to our despair), that doesn't actually mean you can leave your deodorant at home.
If you're a cardio junkie (we know who you are), expect to be challenged at CSF. Workouts include strength training, rehabilitation, boxing, Muay Thai, Olympic lifting, functional fitness training and dirty Filipino street fighting (yes, this is the technical term).
The gym combines obsessively passionate trainers (our recommendation is not to rock up if you're not prepared to work), decades of experience and small group workouts that focus on strength and conditioning. Since CSF trainers tend to watch each and every member with a hawkeye (and classes are capped, so you'll rarely be working with more than 15 people), it's perfect for weightlifting noobs.
But perhaps the most interesting thing about CSF are the members themselves: there's a specific and intentional focus on fostering a miniature community that stretches from the trainers down to every fresh-faced workout-ee. Expect beers and lamingtons post-Australia day workout, weekend hikes and pop-up educational classes.
And when there are lamingtons involved, who are we to say no?
Image credit: Core Strength Fitness
---