Cromwell Streat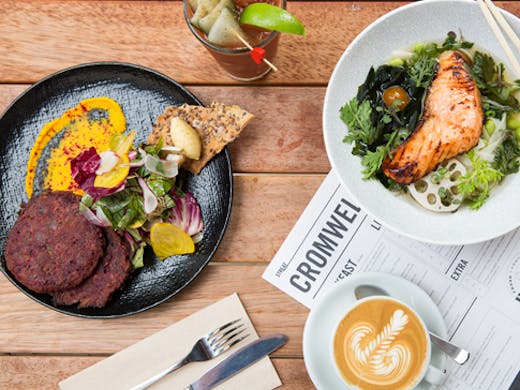 The Verdict
Cromwell Streat is your neighbourhood do-gooder that serves delicious pastries, quality coffees and is committed to keeping youths off the streets. This heritage building features vibrant, eclectic décor and is filled with lovingly restored furniture. There's also plenty of sun soaking spots to enjoy a pastry (or two).
This foodie mecca has an all day menu filled with snazzy delights. Try the brioche bun with crumbed ricotta, blood orange gel, rhubarb, and strawberry compote or a house-made baguette with marinated grilled flank steak, green mango, coriander, Thai basil and palm sugar dressing.
If you love doing good things and eating good food then you'll love this new neighbourhood addition.
Image Credit: Jenna Fahey-White
---
You May Also Like