Cumulus Inc.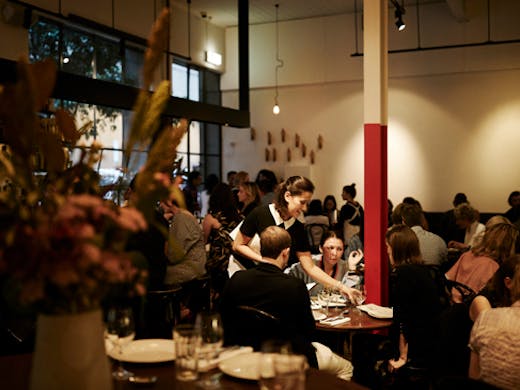 The Verdict
Right now, Cumulus Inc, is selling their signature rum baba cake in a celebration size. The hefty cake—made with yeasted mix, rum and topped with a delicate chantilly cream—is available for takeaway here. During lockdown, you can also bring home a selection of other menu items.
The Melbourne restaurant is the brainchild of Andrew McConnell, one of Melbourne's brightest stars when it comes to cooking up a storm.
Drop by for lunch or dinner once lockdown is over, and you'll be looking at a variety of dishes—from house pickles to juicy short rib, ancient grain salads to smoked brisket platters—accompanied by a drinks menu that will surprised even the most seasoned wine-and-diner. If you're after an inner-city venue that will leave an impression, we'd definitely recommend an afternoon or evening here.
Image credit: Cumulus Inc.
---