Daddy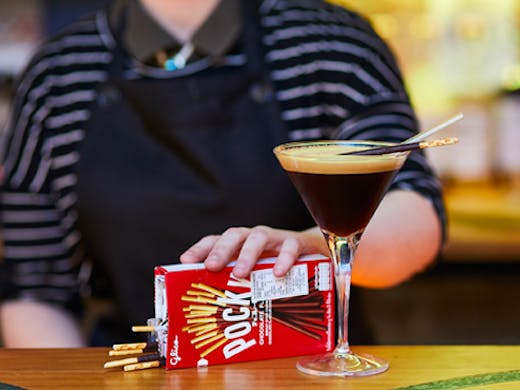 The verdict
Brunswick, meet your new local. A kitschy coffee house, cocktail bar, gallery and general hang, tucked into a revamped bank vault on Sydney Rd.
Daddy is a new venture from sisters Ellie Hunt, Shellinda King and their mate Nicholas Limberis. If it looks more like a DIY house from the 1950s, that's because you're not far off the money. The three owners pretty much built the place themselves, twinking out the décor with salvaged, recycled materials.
Out front you've got the cosy bay window—all hanging ferns, stained glass, squishy cushions and bench seating. Inside, well, it's like a Lost & Found jumble sale. Mismatched ceremonial teaspoons, floral wallpaper from your nan's second bedroom, peeling brickwork and knick knacks all over the walls, lace doyleys...you get the picture.
It's bang on-trend for this stretch of Brunswick St, where upcycling is a way of life. Goes great with the considered little menu too. Drop by in the morning for a home-baked lemon tart or cheese and pesto toastie, then settle in for a cosy Sunday sesh. The bar slings $12 espresso martinis on Friday nights (garnished with a choc pocky stick—a nice touch), and there's a solid selection of Aussie wines chilling in the fridge. Beers are punchy craft numbers like Fixation IPA and Moon Dog's peachy hop pale ale on tap.
Daddy also doubles as a gallery space for local artists, and the nooks are hung with rotating exhibitions, available for purchase. Head up to the trophy-lined mezzanine level to get a better look at what's currently showing.
It's nice to see places like this popping up in the age of million-dollar refurbs and epic Melbourne roof gardens. Kooky home-grown bars, built with love. They never go out of style.
Image credit: Michelle Jarni
---
You May Also Like