Danny's Burgers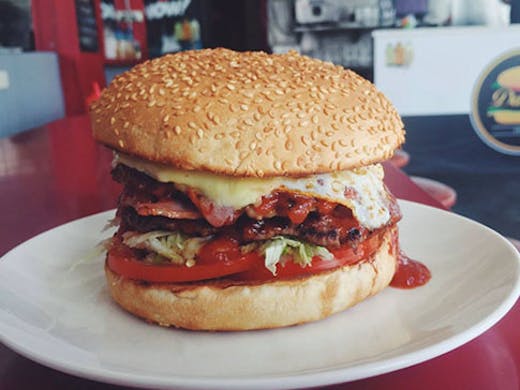 The Verdict
We all know the feeling when late-night burger cravings hit, and this 70-year-old burger joint is there to provide. Flipping burgers till 3am, these Aussie classics are served up in a neat seeded bun, just like the good old days.
Danny's Burgers has been open since 1945, and is huddled away on bustling St Georges Road in Fitzroy North. Its unpretentious exterior leaves you thinking that you're in for a messy burger experience.
But Danny's Burgers are admired for just the opposite. Lovingly nicknamed 'rainbow burgers' these colourful buns are stacked just right, so nothing falls out! But what makes them all the better is how damn cheap they are. Burgers start at just $6.20, with a triple patty setting you back a maximum of $11.20.
Loved by the locals, word has finally spread about these scrumptious bites. Danny's Burgers are about as Aussie as you can get, and are open 7 days a week to satisfy all your classic burger needs.
Image Credit: Danny's Burgers via Facebook
---
You May Also Like
Food & Drink
Melbourne, VIC
Fans of flavour and seafood feasts, listen up. Louisiana-style Crawfish sensation,…