Dan's Deli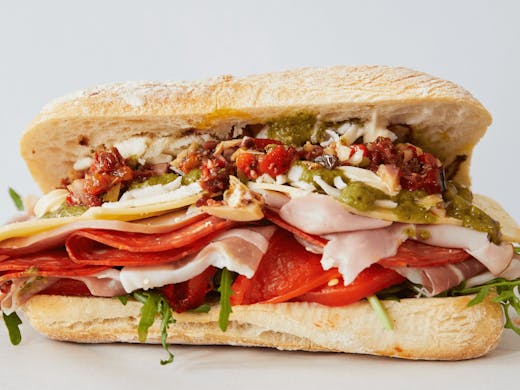 The Verdict
Hyping up the Toorak area, Dan's Deli has recently opened and is bringing locals together to celebrate good, tasty sangas. Inspired by New York-style eateries— Dan's Deli is focused on creating an environment that provides the highest quality sandwiches and a sense of community. "We are spicing up the area and both the young and old are loving it," owner Daniel Espinosa explains.
After working as a chef for over a decade, Dan emphasises the love that goes into every sanga. Crafting their own sauces and slow-cooking meat 24-hours round the clock—the sandwiches may look simple, but the high-quality flavours are thanks to their dedication to flavour.
With a big focus on using premium quality ingredients, their signature Pastrami Bagel is a must-try with swiss cheese, pickles, sauerkraut, and a spicy horseradish mayo. Or for some golden-crispy goodness try the DFC— Dan's Fried Chicken, inspired by Dan's own love of fried chicken. There's also a range of veggie options including a banging grilled halloumi bagel.
To elevate your sandwich to the next level, pair it with one of their baristas perfected Inglewood coffees alongside something from their sweets cabinet—which is full of baked goods from Portuguese tarts to their hearty cinnamon scrolls.
Hoping to eventually sell their own house-made pickles and other goodies, the little deli is poised to be the local destination for a coffee, sanga, and a bruncht-ime yarn.
Image credit: supplied
---