Dr Morse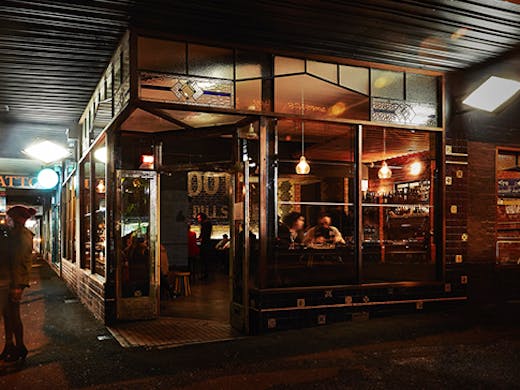 The verdict
Want to save money off your final bill at Dr Morse? Feast your eyes on Urban Feast, the ultimate card for foodies. For just $100 you'll get $500 worth of value and will see you heading to some of the finest eating establishments in town. Find out more about Urban Feast here.
There aren't many places in Melbourne that really nail the transition from mid-morning brunch to twilight cocktails. Dr Morse has been doing it with effortless northside swagger since 2013. If you have a mate who needs a laid-back beer garden with good vibes, you send them to Morse.
Well after five years of rocking pretty much the same menu, Dr Morse is switching things up. You know the Sunday BBQ which took off? Expect more of that. Flame-grilled Asian-style share plates are now the order of the day.
"The barbeque has gone through three generations. It started as a backyard four-burner, graduating to a spit and it's now a full structure including a grill and spit, a proper pass to keep up with the demand," says GM, Greg Scott.
So what's new? Well there's a new barbecue in the beer garden, a new Head Chef (Ashok Monks), and plastic has been ditched throughout the venue. Flavour-wise, expect charred goodness like prawn betel leaf with coconut sambal, Szechuan lamb ribs alongside shisho verde, wok-tossed sprouts with black garlic yogurt, or charred cauliflower with white miso.
Ashok says there's been a big focus on sustainable sourcing.
"We wanted to hero the great produce and translate that into share dishes that tastes great and resonates with the easygoing nature of the venue. We also wanted to immerse our customers in the theatre of cooking and there's a definite element of refinement to the food we now serve," he says.
The wine list at Morse is pretty accessible. It's mostly local drops, minimal intervention vino, and a few funky natural labels. But vino has never been our go-to at Morse—craft beer just feels way more appropriate.
Old-time fans of Morse will be happy to know that the venue's soul hasn't been lost in the revamp. This is one of those elusive bars that doesn't try to be cool. It just fucking is.
Now, somebody fire up the barbie. We're starving.
Image credit: Dr Morse
---