Dulce Gelateria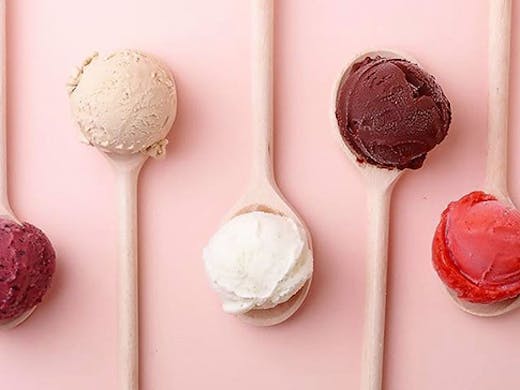 The Verdict
Just a decade ago, you'd find most hospitality venues that are worth visiting within the CBD and inner suburbs. Fast forward a few years and several culinary hotspots have popped up in relatively unassuming suburbs—just take Moonee Ponds and Glen Waverley for example—and now, it's Greensborough's turn. The suburb's latest addition is Dulce Gelateria, offering up 80 primo flavours a week, with many of them vegan.
At the helm is gelato chef Daniel Chayan who's had over 20 years experience making the universally-loved treat. The vision has always been to open up his own store, and with his wife and kids joining the team, that vision has been realised.
A whole lot of love has gone into the flavours on offer at Dulce Gelateria, with the family affair serving 24 of them on any given day. Highlights include the dulce de leche ('candy made from milk' in Spanish), a classic baci, panna cotta and of course the staples that you'd expect to find at your local gelateria.
While Chayan has well and truly dialled the milk-based numbers, there is also a comprehensive vegan selection. Plant-based and plant-curious can expect around 18 different varietals with a couple of core scoops in the tubs like coconut and vanilla, and pistachio.
Greensborough is about to level up. Expect to get your scoops from Friday 6 November in-store and via Uber Eats.
Image credit: Dulce Gelateria
---