Dumpling Mama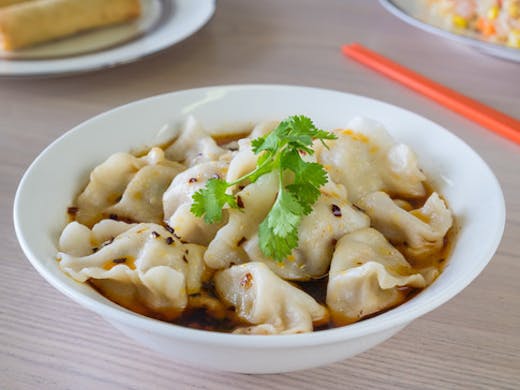 The Verdict
Migrating from northern China, Li You opened Dumpling Mama mid-year 2018 and it's safe to say the venue is becoming increasingly popular with every passing day. Serving up delicious Chinese dishes at even better prices, Dumpling Mama is a definite must to check out.
The menu is divided into sections, including dumplings, entrees, soup, noodles and rice dishes. Under each, there is a diverse and large range of meals on offer. There is also a vegetarian option under everything which is also vegan-friendly, so there will be no worries bringing mates with dietaries.
Dumpling Mama is famously known for delicious homemade dumplings which are made daily. "The secret for the perfect dumpling is to have high quality and fresh fillings," Li says. And we totally trust what they say because their dumplings are as close to perfect as you can get. Favourites among customers are the King Prawn and Chicken, Classic Pork and Tofu Vegetarian dumplings, so be sure to order at least one of these when you visit.
Other favourites on the menu include house-made crispy spring rolls, Grandma's favourite chicken & sweet corn soup and deluxe stir-fried noodle with juicy prawns and seasonal vegetables.
Dumpling Mama is not only known for dumplings, but also for its friendly and family-orientated environment. "The commitment to serve real food to the community just like how we would treat our own families," says Li, is what keeps their customers coming back for more. Just make sure to arrive on an empty stomach, so you can sample all the yummy stuff Dumpling Mama has in store for you.
Image credit: Supplied
---
You May Also Like
Food & Drink
Melbourne, VIC
Fans of flavour and seafood feasts, listen up. Louisiana-style Crawfish sensation,…