Eat Cannoli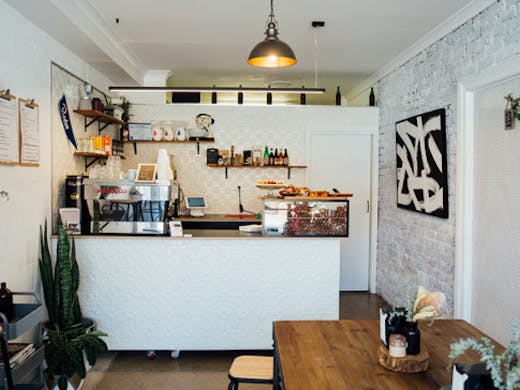 The Verdict
Tucked away in a quiet street in Preston, you'll find Eat Cannoli, the modern answer to an Italian classic that even the most discerning Nonna will approve of.
Dom and Kate Marzano are the lovely faces behind these sweet treats. As soon as you walk in, you'll feel a sense of family; you only need to take one look at these guys' beaming faces to know how much they love what they do.
This duo is unstoppable—with Dom having over eighteen years of professional experience as a chef, and Kate always having the eyes for style and aesthetic, Eat Cannoli is taking the scene by storm. The artisanal cannolis are completely gluten-free and cater to the sophisticated Melburnian palette by combining both traditional flavours with highly relevant on-trend innovations.
The Vanilla cannoli is pipped with rich vanilla bean filling, then lightly torched to create the perfect Crème brûlée bite. Another stand out is the Darth Cannolo, which is a divine coconut pannacotta, pipped inside an activated charcoal shell.
There's also Cookies and Cream, Lemon Cheese Cake, and Apricot. For the traditionalists, don't fret, there's something for you too (but with a twist, of course). The Ricotta cannoli features a choc chip filling, orange, and honey from Eat Cannoli's own hives. Another classic is the chocolate cannoli with Italian style chocolate cream.
The dynamic duo also does catering, as well as a banging cannoli cake that will blow away your next event, so be sure to check that out.
Image credit: Annika Kafcaloudis
---