Eazy Peazy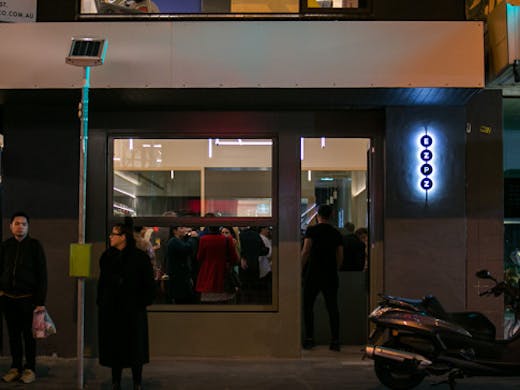 The Verdict
Richmond has acquired another top-notch restaurant, thanks to the group that brought us Toji Sake: Eazy Peazy, a modern Japanese eatery.
The space has been designed by Carr Design and embodies the spirit of Japan, with the design direction paying homage to the traditional art of brewing sake. Clean lines, soft tones and mood lighting create a space you can easily relax in. With room for up to 100 diners, Eazy Peazy has spaces suited to both small and large groups, along with a private dining room and bar.
Teaming up with head chef Dan Chan (Yardbird Hong Kong, Cumulus Up, Supernormal Canteen) Toji Sake founders Shar and Yuta Kobayashi are bringing us simple, delicious, authentic Japanese cuisine.
The food has been Inspired by Kobayashi's Australian-Japanese upbringing, and Chan's passion and experience with Japanese cooking, the menu is focused around the specialisation of yakitori, hibachi and sharing plates. Some menu highlights include the Yuba duck gyoza with shiso and umeboshi, Raw kingfish with smoked daikon, wasabi and ponzu, Sher Wagyu striploin from the hibachi and Cheesy beef croquette.
Now, assuming you've got the room for dessert, you'll want to order the Yuzu sorbet with baked sesame meringue.
With a predominately Australian wine menu, Eazy Peazy also serves up some amazing cocktails, featuring the likes of Toji Sake's Junmai Daiginjo and Junmai Ginjo. Pair these with dinner, or on their own with some nibbles.
Image credit: Carly Ravenhall
---
You May Also Like
Food & Drink
Melbourne, VIC
Fans of flavour and seafood feasts, listen up. Louisiana-style Crawfish sensation,…