Edithvale General Store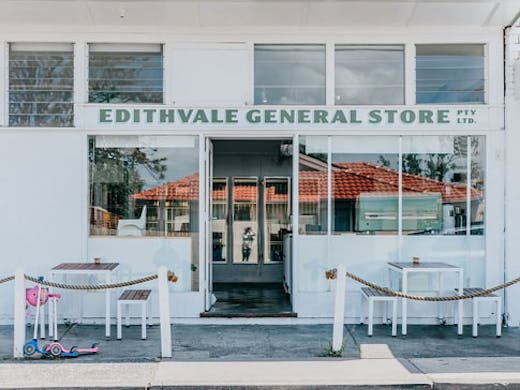 The Verdict
Can a business be a pillar of the community? If so, there's no better example than Edithvale General Store.
Opening in September 2019, the store has fast become a hub of activity for the Edithvale community, providing locals with all-day brunch, coffee, and everything in between.
Edithvale General Store is situated on the site of a former milk bar and office space and is split in the middle. Cafe on one side, general store on the other.
"We'd been looking at the area for a while and watching it evolve demographically and when the site became available it was one of those 'it's meant to be' moments," said Edithvale General Store owner, Paul Minehan.
"From day dot the idea was to build something that served the community and that the area could use as their hub/meeting place.
We've been blown away with how the community has shaped and supported the store—particularly during covid—and our first birthday celebrations really brought home to us how much love there is in the community and how lucky we are to be in Edithvale."
Along with all-day brunch options and lunch options on the menu, the team have also been putting on special themed nights during lockdown. From curries to parmas, to Father's Day pub classics.
"It's been important to mix it up during lockdown, both for our customers and for the kitchen. From the kitchen's perspective, iso/lockdown simplifies the menu a little bit and doesn't quite allow for the same amount of creative flair that dine in does—it all becomes a bit of a production line really—so having something creative for the crew to work on was a great way to keep things interesting for them.
From our customer's perspective, the feedback we got was similar in that having something a little bit different to look forward to each week managed to break up the repetitive daily lockdown routine,"
The general store side of the business serves coffee and slushies, along with everything you would expect from the corner milk bar. Bread, sauces, soft drinks, milk, cereals, cleaning products, snacks, and ready-made meals.
Edithvale General Store is open daily from 6am.
Image credit: supplied
---