Electric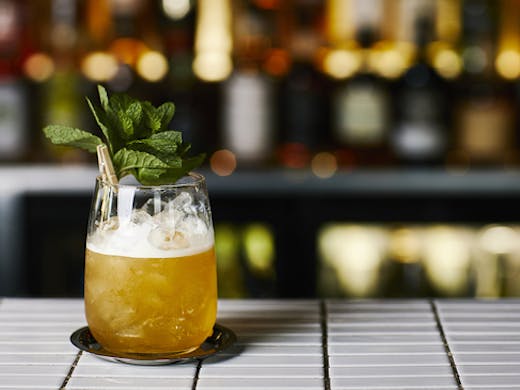 The Verdict
There's something happening on Chapel St. Gentrification seems to be trickling south from the Yarra, pouring into Windsor and Prahran like the slow extraction of a good espresso martini. This isn't necessarily a bad thing. It means old stalwart venues (like Oriental Teahouse) are getting some overdue revamps, restyling themselves as contemporary cocktail destinations. More 2017 than 2007.
The lastest to go under the knife is everyone's favourite red leather lounge bar: Electric Ladyland. In fact, just 'Electric' now—the 'Ladyland' has been snipped from the moniker (to the disappointment of Hendrix fans everywhere). But on the upside, the interior styling has had a subtle tzuj, and there's a spanking new cocktail list to enjoy.
After 10 years in the business, Electric has decided to go back to the golden days of yore. Silver service, classic mixes and a dash of old-school ceremony. For example, the new space features roaming silver cocktail trays and personal waitresses who see to your table's every liquor-based whim. There's even a new cocktail station at the top of the stairs, presumably to minimise the time between entry and booze consumption.
The drinks list is classic, but with a deliberate flourish. New mixes include the Clover Club, a sin-sweet mix of West Winds Sabre, Mancino Secco, raspberry puree, white chocolate and lemon juice. But if you want to do it right, try a few quirky throwbacks, like the Pineapple Old Fashioned (works surprisingly well) or the Cucumber & Elderflower Collins. Resident DJs Dion Jackson and Hans DC take care of the tunes, and of course you've still got plenty of red leather to remind you, in an understated way, that you're in Prahran, not South Yarra.
Diehard Ladyland fans, give the new girl a try. She might just surprise you.
Image credit: Electric
---
You May Also Like