Farro Nourishing Eatery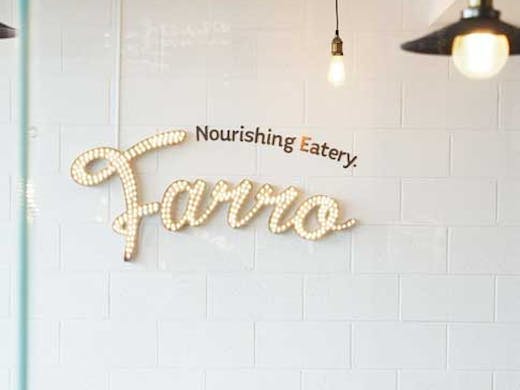 The Verdict
Located in the heart of Moorabbin you'll find Farro Nourishing Eatery, a bayside cafe serving nutritious food that tastes as good as it looks. After mastering the art of turning good-for-you ingredients into delectable raw desserts, owner Tia used her background in nutritional science to open Farro with the mission to heal with good food.
They take their coffee seriously, serving Naked Espresso's Mega Choc as their house blend and FTO for black coffees. There's also fresh cold-pressed juices, superfood charged smoothies, and a huge range of hot drinks to choose from, such as a beetroot latte or raw hot chocolate.
There's a copious amount of raw, vegan and gluten-free options on the menu, as well as dishes that cater to a range of other dietary requirements. No matter what you choose, whether it be the banana chia pancakes, satay tofu buddha bowl, or baked Mexican eggs, we guarantee your dish will make you feel as good as it looks.
Image credit: thefairperspective
---