Felice's Place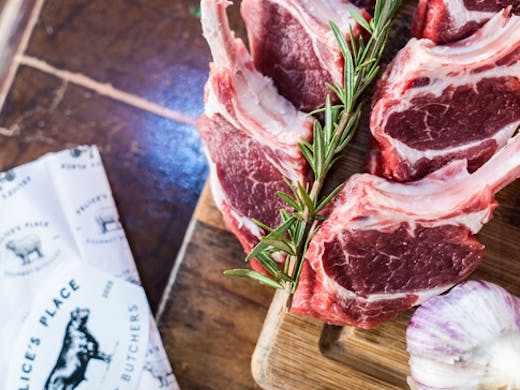 The Verdict
They don't make butchers like this anymore.
Felice's Place started way back in 2003 as Elwood Gourmet Butchery, but apart from the name, nothing much has changed over the years. They still stock some of the best and freshest ethically-sourced meat in the State. Ed, Kris, Bernie, Jack (and Felice, of course) are still as friendly as ever.
This is a butchery where you don't just buy meat, you learn about it. You can actually ask questions about cuts and cooking times. There's a proper community feel. The guys actually know your name.
In an age where 90% of people grab their meat from the Supermarket aisle without much thought about a) where it comes from, or b) what to do with it, the whole concept feels like sitting 'round the table with a big Italian family.
Paddock to plate is the name of the game here. Felice is actually one of the few Melbourne butchers with its own meat processing factory (set up in December 2014). That means they can control pretty much the whole process, from selecting the best farms and the happiest animals, right down to the perfectly Frenched lamb rack.
Not only can you grab free-range meat from Victoria's best farms, the guys have also put together a boutique range of grab-and-go meals, homemade bone broth and chicken stock, pre-minted lamb loins, and gourmet marinades, spices and seasonings in the in-store pantry.
Want to see how good a butcher can be? Give these guys a try. You won't bother with the Supermarket stuff ever again.
Image credit: Matt Dunne
---