Foot Locker Power Store | QV Melbourne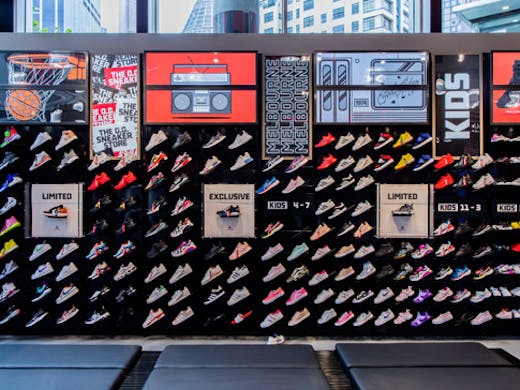 The Verdict
Opening the first 'Power Store' in the Asia Pacific and joining just a handful of other locations in the world that have them (New York, London and Detroit), Foot Locker just hit QV Melbourne.
This isn't your average Foot Locker: the new Power Store is a 773-square-metre space that boasts a dedicated women's section for female sneaker enthusiasts, activation spaces including DJ decks with live entertainment in-store, dedicated selfie mirrors and gaming consoles.
Fans were already queuing up and camping out the moment the store opening was announced, to secure some of the most-hyped sneakers set to be available at the Power Store; these include select limited release pairs of Jordans, HyperAdapt BBs and more. So if you're a sneaker freak, you know where to head today.
Image credit: supplied
---