FoxFit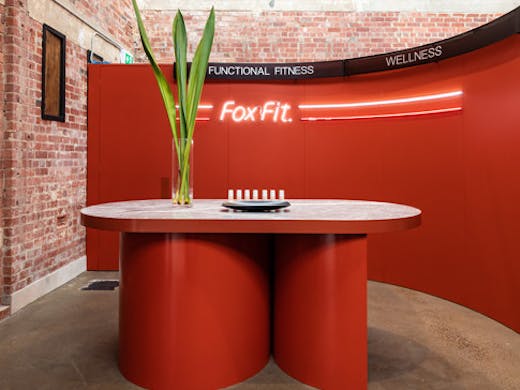 The Verdict
Gone are the days of trying to get through a workout without being asked what your Instagram is, or being able to enjoy the company of like-minded fit females without the testosterone musk or over-exaggerated mid-workout grunts.
Well, ladies, you're in luck: Cremorne just landed a new fitness studio distinctly for women (if the name didn't spell it out already) to offer intimate group fitness sessions, as well as entirely tailored personal training surrounded by top-class trainers ensuring top class results - as it should be.
FoxFit's group fitness sessions are strictly capped to 12, which is the perfect amount allowing trainers to have their eyes on technique and adjust classes to ensure everybody is performing at their max while maintaining appropriate form throughout.
With four distinctly different classes on offer, FoxFit members will always have variation in their workouts, distancing themselves from mainstream fitness studios. Functional, interval, strength, glutes and abs training form the range of classes on offer targeting individually different areas of the body so when one area is sore, you can work the other.
Owner and Director Tom Hose says that he wanted to "avoid the 'one size fits all' approach to fitness - our goal is ultimately to evolve with our clients. Every woman that walks through our doors needs to feel supported by our trainers and the FoxFit girl-gang, so they can rise to the challenge and truly thrive."
FoxFit wants an environment that combines smashing those fitness goals while having fun and they've done a great job so far.
Image credit: Mel Desa
---