Frame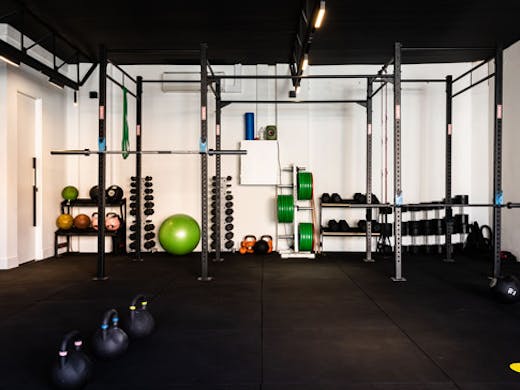 Too many of us complain about getting home from work after sitting in the office at a desk all day, having done absolutely no exercise and feeling stiff like your grandma. That's why couple Danny Walker and Jess Hatzis have opened up a new personal training studio in the backstreets of Cremorne called Frame.
Many of their clients came to them wanting help with tight hips, limited strength and backaches which are the most common issues for office workers in the technology fuelled world we live in today. They wanted to create a space where people can workout while learning the foundations of good posture to eventually allow them to move and feel better when working long hours in a corporate job.
Frame is a group training studio that educates people on getting their bodies to function safely and then incorporating goals such as weight loss or muscle gain. Classes are capped at 12 to ensure everyone receives optimal and professional attention while also having the session catered to individual needs and capabilities. Sessions run in the early morning, lunchtime and early evening so everyone can get there before or after work sweat out in from Monday to Friday.
The classes are designed to get your heart rate pumping yet will not leave you feeling depleted and unmotivated for a full day of work. Instead, the couple wants to provide you with the correct exercises to revise your posture and help clients understand the specific obstacles they face at work. If you're looking for even more of an incentive, they are also offering a $50 unlimited introduction package for you to test and trial the studio before any sort of commitment. So what are you waiting for? Get your body movin'.
Image credit: Mel Desa
---