Future Mountain Brewing and Blending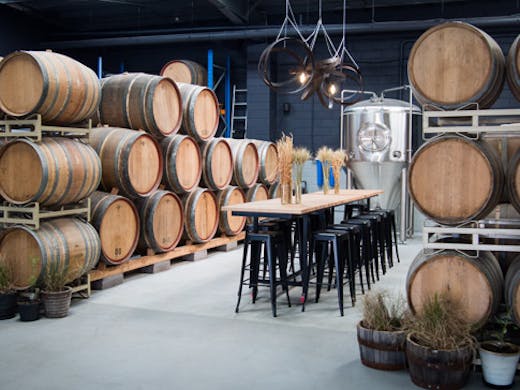 The Verdict
In a world that is constantly moving forward, Future Mountain Brewing and Blending has decided to take a step back, appreciate the past and find a way to combine it with contemporary times. The result? An extraordinary brewery and taproom that provides the right amount of past and present.
A farmhouse-inspired brewery and taproom, Future Mountain combines the traditional and innovative techniques of fermentation and barrel-aged beers to showcase to the public. Heavily drawing influence from Europe and North America, Future Mountain Brewing and Blending is making its mark as a world-class brewery with their contrasting timber and stainless steel taproom. A growing number of beer drinkers also want to be constantly challenged by new flavour experiences and Future Mountain is defining itself as a brewery not afraid of experimenting to please their fellow beer lovers.
If we needed any more of an excuse to have a beer, Future Mountain is continuously using different ingredients based on time and availability, so every experience will be a unique one. From rustic Belgian ales to modern sour beers, Future Mountain not only aesthetically mixes the past with the present but so does their produce. Be sure to check this place out between Friday to Sunday; you won't regret it.
Image credit: Supplied
---