Gatboy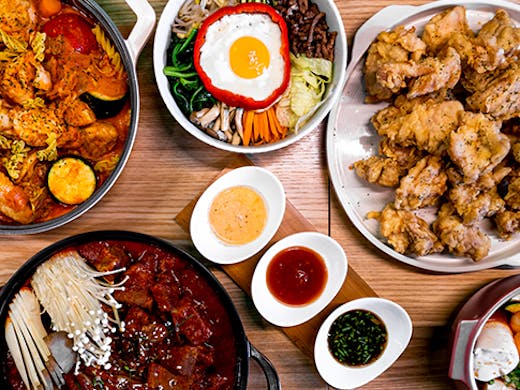 The Verdict
We don't know when overseas travel will be an option again, but we do know that authentic food is one of the best ways to spark a little wanderlust. Enter Gatboy, bringing authentic Korean street food flavours to Russell Street in the CBD.
The menu features classic favourites like Korean fried chicken, pancakes, bibimbap, chicken hot pots, Kimchi stews and beef deunjang. They also offer noodle dishes including spicy ramens and cold fruit noodles. There's plenty to keep your mouth watering on this menu.
Gatboy blends the foodie scenes of Melbourne and Seoul in their slick new fitout, with an underground atmosphere ideal for late-night food and drinks. Once the liquor license comes through on Tuesday 1 December, they'll be offering their house-made yuzu ale and plum ale along with a range of beers for your knock-off drinks.
With plans to become a 24hr eatery, you will soon be able to get your Korean foodie fix any time, day and night.
Check out their Instagram and Facebook page for updates and info.
Image credit: supplied
---