Gazi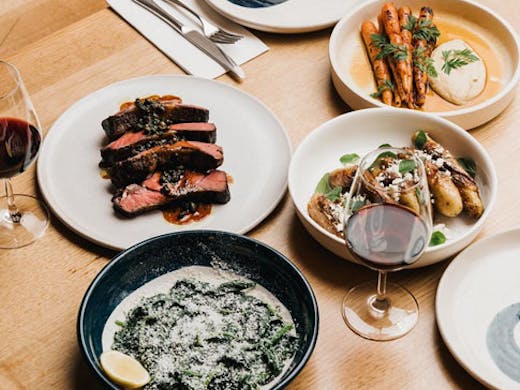 The Verdict
Want to save money off your final bill at Gazi? Feast your eyes on Urban Feast, the ultimate card for foodies. For just $100 you'll get $500 worth of value and will see you heading to some of the finest eating establishments in town. Find out more about Urban Feast here.
Gazi, located on the corner of Exhibition and Flinders Street in the CBD, and has been keeping the after-work crowd full for many years.
Occupying the space that was formerly The Press Club, Gazi serves authentic Greek 'street food' that is perfect for sharing. Highlight dishes include keftethes (lamb meatballs), braised octopus, pork belly and of course, the famous Gazi souvlaki.
Get your hands on the soft shell crab souvlaki and you'll be set.
Image credit: supplied
---