Gelato Papa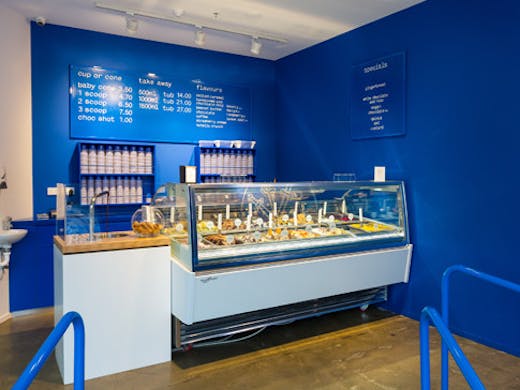 The Verdict
Gelato enthusiasts, rejoice—Gelato Papa has got it all.
All-natural gelato bases made from scratch every day? Check. Mind-blowing flavour combinations? Check. Dreamy gelato cakes? Yep.
The Preston-based institution is also making a splash with its new gelato cakes, like the Vegan Bombe Alaska—carve through a whipped crown of torched vegan meringue made from aquafaba (legume-based "egg" whites) to a soft, fluffy centre of lemon and chocolate sorbet and vegan lemon sponge base.
Or the Gaytime cake, with its soft, rich fusion of caramel and chocolate ganache exterior covered with crunchy crumbled malt, and a strip of milk gelato enrobed in caramel gelato, with gooey caramel sauce oozing from its centre. Holy yum.
Gelato Papa's gelato is the perfectly balanced treat—sweet but not so sweet that it'll send you in a sugar coma. We're all about that balance. And the gelato, obviously.
Image credit: supplied
---