Gontran Cherrier | Hawthorn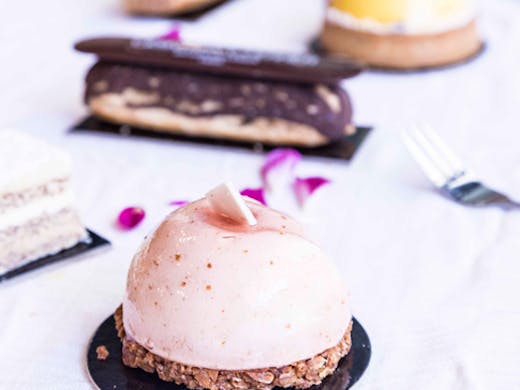 The Verdict
When French pastry prodigy Gontran Cherrier launched his first Australian boulangerie on Smith St in 2016, it's fair to say there was a bit of hype. Okay a lot of hype. People lost their sh*t.
So news of a SECOND Parisian boulangerie in Hawthorn is kind of a big deal. Yep, Gontran is expanding his butter-based empire, with a new patisserie popping up on Glenferrie Rd in Hawthorn (as if that strip wasn't delicious enough already).
Hawthorn-ites can enjoy a similar menu to Gontran's Collingwood digs. Crusty Parisian baguettes, the famous miso rye bread, puffed Kouign Amann cakes and (of course) croissants that'll have you bounding out of bed at 7am, saliva flying from your mouth like a ravenous beast.
"Freshly baked bread, made from French flour is one of life's greatest pleasures," says Gontran. "French flour is much more digestible than most alternatives, that's why it doesn't leave you feeling bloated or uncomfortable."
The ingredients here are about as French as they get in the southern hemisphere. The butter and flour are both imported from France, and the recipes are the same ones Gontran himself perfected while working as a pastry chef in Montmartre, Paris. Think homemade treats like bitter-dark pain au chocolate, Chausson aux Pommes apple turnovers, and flaky almond croissants, still warm from the oven.
Personally, we're fans of the epic Croque Monsieur Parisien: leg ham, béchamel & gruyere, toasted to hissing, spluttering perfection.
Ronnefeldt teas and coffee from St Ali round out the drinks menu, along with a premium hot choc, courtesy of Sensory Lab. Yep, sticking to a diet in Hawthorn just became literally impossible. But hey, when the pastries are this good, no regrets.
Image credit: Gontran Cherrier
---