Gymmy Squatz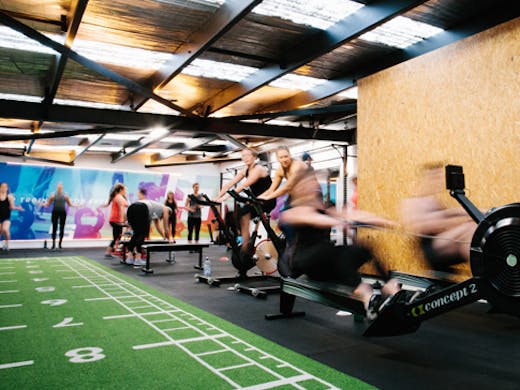 The Verdict
All hail the humble squat – the exercise responsible for 90% of peach emoji's posted on social media. What would we do without you?
Thanks to South Yarra fav, Gymmy Squatz, the booty-building squat is coming back into fashion. Gymmy is a boutique fitness centre with a range of strength, conditioning and cardio classes...and yes, a fair few squat racks. Their high-energy environment is getting a bit of a rep south of the Yarra. Pop in at 8am and you'll find dozens of pre-work fitness disciples running, jumping, lifting free weights and working on those glutes.
Gymmy's supportive team environment and variety of classes will get you feeling motivated and ready for the anything. They use scientific training methods to make sure your 50-minute sessions are completed to maximum potential (yep, 50 minutes and the pain's all over).

The 'programs' include Gymmy Power, which combines strength and speed of movement to develop full-body power. If you're a cardio hunk and can't stand the thought of weights, then Gymmy Cardio might be for you. The session improves both aerobic and anaerobic fitness whilst displaying your heart rate on screen to keep your motivation at a high.
Image credit: Gymmy Squatz
---