The Hardware Club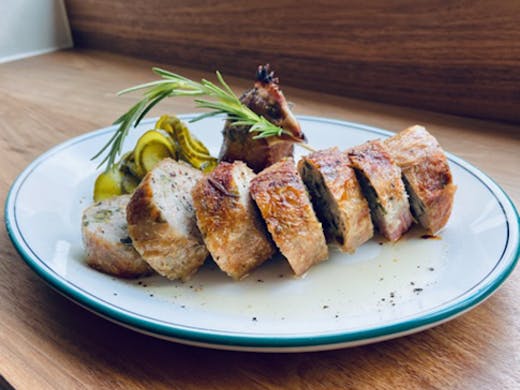 The Verdict
Looming casually over Hardware Lane is The Hardware Club, a cosy 65-seat Italian eatery from Nicola Dusi (D.O.C Pizzeria, Baby Pizza, Chin Chin) and Andrea Ceriani (+39 Pizzeria). Here, you'll find a menu at least as cheeky, but far more charming, than the opposing restaurant spruikers of the iconic street.
Situated in what was historically a social club for hardware trade members, The Hardware Club focuses on serving up a comforting, yet contemporary, take on Italian and European cuisine.
Diners have a full spectrum to explore, with one end featuring a delightful ricotta gnocchi, and the other showcasing a chicken neck sausage complete with the chicken's head intact—you can also aim somewhere in the middle with the likes ossobuco ravioli or octopus Luciana with paccheri pasta.
There's a distinct Australian and Italian bent to the drinks list, which like the menu, is a mix between familiar options along with some lesser-known offerings. For something full-bodied, a glass of Masi Campofiorin should be considered, or on the lighter side is an organic Negroamaro that'll complement at least half of the dishes.
Image credit: Josh Robenstone
---