Harrolds | Collins Street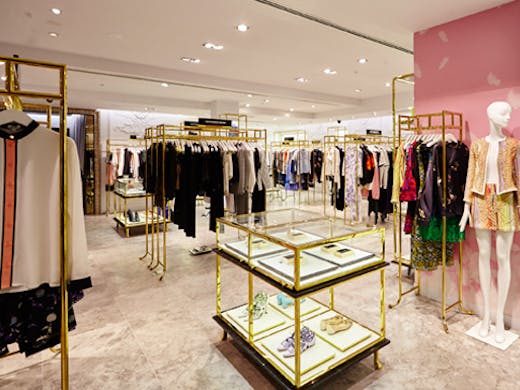 The Verdict
Australia's biggest independent luxury retailer just got a little bit fancy. Harrolds has expanded its 101 Collins St HQ in the CBD, with a salivating ground floor line-up of store-in-stores: Tom Ford, Thom Browne, and (the ink's still dry on the contract) Stella McCartney. Plus iconic brands like Manolo Blahnik and streetwear label, Off-White. Basically the names you can't get anywhere else in Australia. Did we mention it was fancy?
The first floor is still a menswear mecca with Tom Ford and Stefano Ricci gracing the racks with their presence. Down below, you've got a brand new Thom Browne store-in-store, with an in-house lift connecting the three levels. "Our sights have been set on expanding our Collins Street store since we welcomed our Sydney womenswear store in February 2015," says Mary Poulakis, Harrold's Marketing Director.
Grab those juicy payday ducats (everyone knows it doesn't count if you spend them on payday) and try on something a little bit fancy.
Image credit: Michelle Jarni
---