Hobba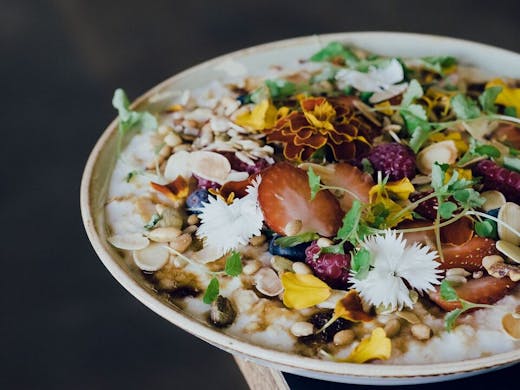 The verdict
Housed in a expansive warehouse space on Malvern Road in Prahran, Hobba is one of our favourite go-to spots for southside brunching, dishing up modern Australian fare for breakfast and lunch.
A new Autumn menu has now launched to warm you up as the weather cools down—with the inclusion of more hearty fare like a flakey smoked fish pie, pulled brisket baguette, and house made sausages luring the activewear-clad clientele to throw caution to the wind and start gaining some winter weight. In the best way possible.
Our favourite of the new dishes was the spicy housemade kimchi beans—which pack a pretty nice punch if you're a chilli fan like us—paired with tender twice-cooked pork belly, a sesame egg, and crispy wonton skins. It's a bunching home run.
With wine, beer and cocktails are available every day, and Five Senses Coffee on demand, it's a popular spot for weekenders looking for a lil' something different.
Photo credit: Supplied
---