Hochi Mama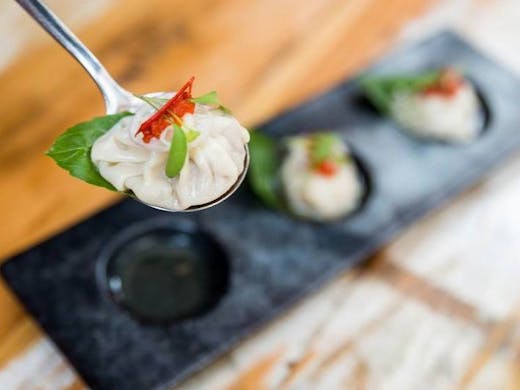 The Verdict
Hochi Mama, located in the CBD, offers crisp and vibrant modern Vietnamese food with a menu that is all about sharing with your mates. Although, we highly doubt there would be much sharing going around, seeing as their menu is full of drool worthy, "yes I actually do mind if you eat that last bit" chopstick lickin' options.
You can chose (to fight over) dishes such as the Hochi Bun Bao—fried chicken, kimchi, fermented beans and all of the Kewpie mayo—Saigon Caramalised Pork Belly, and their perfectly balanced Scallon and Saigon Red Curry.
If you're not sold yet, we suggest you try their #Pho'lings—yes it is what it sounds like: delicately wrapped beef and pork dumplings in a special pho broth. Finally, the day has come where you no longer have to make that friendship ruining decision about whether to get dumplings or pho.
Run don't walk.
Photo credit: Hochi Mama via Facebook
---