Hotel Jesus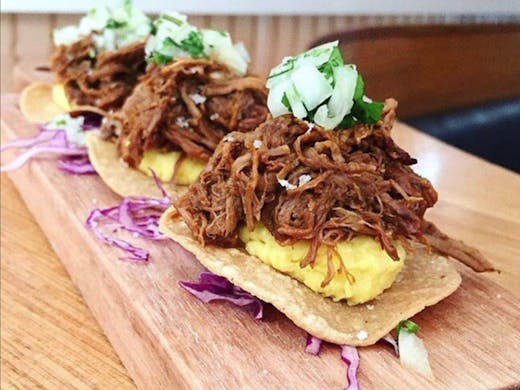 The Verdict
Mamasita fans, we've got good news for you – a second venue is opening up, and it will be just as delicious as the first. Opening on Smith Street in Collingwood, Hotel Jesus will seek inspiration from a 1970s style Mexican taqueria.
The old Collingwood Post Office is being transformed into the ultimate tostaderia and bar, and there'll even be a rotisserie to get our meat sweats going. Think pork and pineapple tacos and tortillas made in-house daily.
Serving up Mexican frothies and seafood-stuffed tacos, there'll be a main dining area to make for the perfect night out! If you need something a little quicker, check out the 'tacowey.' It'll suit all your taco cravings that need to be soothed on-the-go.
Not only will there be a huge range of tequila and mezcal, there'll also be a cheeky cocktail list and sangria on tap. That means there's something to help everyone get sloshed!
Hotel Jesus is scheduled to open in August, and we're feeling pretty damn excited.
Image Credit: Mamasita via Facebook.
---