IKA8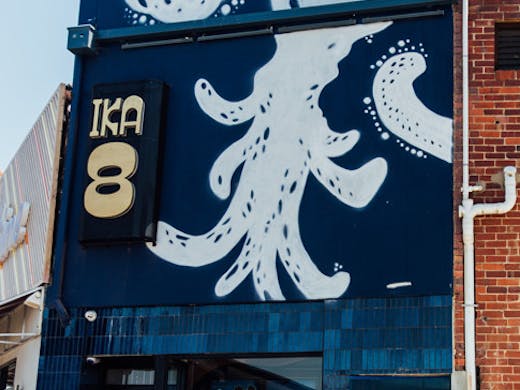 The Verdict
IKA8 just opened in Footscray and it's slinging giant squid left and right—not literally, of course.
Celebrating all shapes, textures, and sizes of squid, the team at IKA8 clearly love their cephalopods and want to share their passion with the good people of Melbourne. And to that, we say: let them.
The IKA8 giant squid on a stick comes in many bold flavours that'll have your taste buds squealing with delight. From spicy Tom Yum to zesty soy and ginger sticky glaze, this deliciously crunchy snack will definitely have you coming back for seconds.
If you're not hungry enough to down an entire giant squid, you can sink your chompers into IKA8's delectable squid balls for some bite-sized squid goodness. And if you're not that into squid, we suggest you try one before you knock it—it might just surprise you.
You can swing by IKA8 for your daily dose of squid at 24 Irving St in Footscray, every day from 11 am until 9 pm.
Image credit: Annika Kafcaloudis
---