Jasper's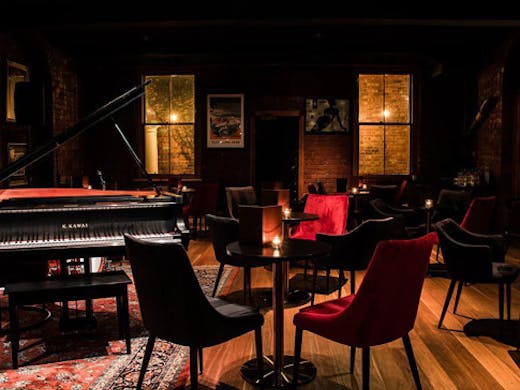 The Verdict
The newest addition to Melbourne's after-work and late-night cocktail scene has arrived. On top of live music and signature cocktails, Jasper's opening its doors and offering a world-class, rotating selection of craft gins, an extensive whisky selection and a carefully curated wine menu fit for the city's finest.
Be magically transported from 2019 to the elegance of New York in the 1920s, with the intimate, moody and luxurious interior where attention to detail is unbelievably on-point. With a trumpet showcasing its entrance, this world-class setting features smooth, live tunes, creating the perfect ambience for both business professionals as well as timely catch-ups with old friends looking for a great night out.
Owner Jasper Lai, explains Melbourne's increasing demand for a high-tier drink selection and live music in a comfortable but sophisticated setting. "Jasper's is unique and full of history," Lai says. "It is an amalgamation of the new and old, from century-old bricks to Macassar ebony tables. It was curated for travelling professionals, top-tier corporates, and intellectual creatives to gather and serendipitously network, drink and celebrate the art of Jazz and hospitality" he said.
With live music from 6 pm the place comes alive with laughter, drinks flowing and great times you will always have a truly unforgettable night at Jasper's.
Image credit: Supplied
---