Kakizaki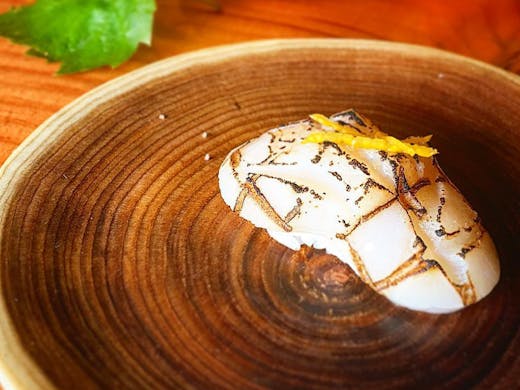 The Verdict
Chef Yuji Matsuzaki is a true culinary craftsman. Mastering the art of Japanese sushi for over 20 years, he trained in Japan and nabbed his Japanese National Culinary License before working across Australia and bringing his expertise to the hungry masses.
His humble omakase (meaning the chef chooses the dishes for you—a chef's menu, if you will) serves up a fresh and delicious selection of small tasting plates. First, you'll start light with a fresh, assorted sashimi platter to cleanse the palette and treat your taste buds. Then, you'll move on to more substantial, traditional tasting plates before leaning into the pièce de résistance—12 delectable different types of immaculate sushi of the chef's choice. And these aren't your regular lunch-time shopping centre dash kind of sushi, each dish is meticulously prepared and hand-rolled right in front of you using the freshest ingredients. Think fresh, creamy tuna, salmon, scallop, uni and blue swimmer crab—whatever is in season will be plated up to perfection. Take it slow, leave room for dessert and be sure to sample the revered collection of sake too.

Kakizaki is the kind of omakase that will transport you to the heart of Tokyo for the night and leave your belly satisfied and your feet itchy. Throw any preconceived sashimi notions out the window and leave it all up to the chef, you honestly can't go wrong.
Image source: Instagram.
---