KFit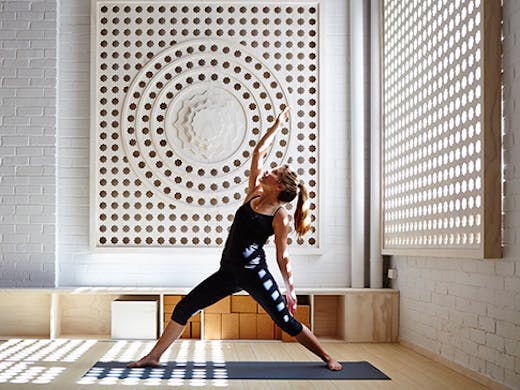 The Verdict
Helloooooo KFit, our new favourite fitness and lifestyle membership app! This little beauty gives you access to everything from yoga and boxing to saunas and indoor rock climbing… and most things that you can think of in between, in a single membership that makes the most of hundreds of Melbourne's best studies, activities and fitness venues.
KFit is a snazzy little membership that was created by people that understand first-world life struggles and have more or less eliminated all your excuses for not exercising. It's great as a stand-alone membership and it's perfect to use in conjunction with your regular gym membership so you can exercise with your mates (more on that later.) It really is the simplest (and prettiest) app we've seen in a long time, with just five simple steps standing between you and your next free gym sesh.
Simply:
Download the free app for Android here and via the Apple Store here
Choose and reserve an activity (this will be the tricky part, there's a tonne to choose from)
Choose your membership option (first month for free and $69 after that or one free class per month)
Confirm your booking
Share your activity booking with a friend!
Doneskies. How easy was that?!
The best part about KFit is that it's for everyone (even those who are adverse to exercise). It's fun and easy and there's no pressure. You're able to take a friend along, enjoy a class, laugh and leave. The class didn't suit you? Coach Michael was a bit too perky for your liking? No biggie! Pick another class and go from there. You're not locked in.
There's also the option to attend one free class each month. This is perfect for that active friend who would rather catch up over a spin class than a skinny cap. You no longer need to be part of the same gym (because, honestly, how often does that actually happen?!) You can simply invite them to join you and they can trot along and enjoy your chosen activity for free. For freeeee, people!
If there was any doubt about the volume and range of activities available through KFit, you should know that you'll be able to play laser tag, go indoor rock climbing and have fun with a bungee run, all on your KFit membership. Doesn't sound like a standard membership to us.
Download KFit for Android here and through the Apple Store here and get unlimited access for free for the first month.
**Use the promo code 'URBANLIST' to receive a $20 discount off the first month. And you can opt out any time, so no pressure. Thanks, KFit!
Image credits: Michelle Jarni for The Urban List
---