Koko
CONTACT
Ph: (03) 9292 5777
Visit Website
Level 3, Crown Towers, 8 Whiteman St
Southbank, 3006 VIC
Show on map
---
The Details
---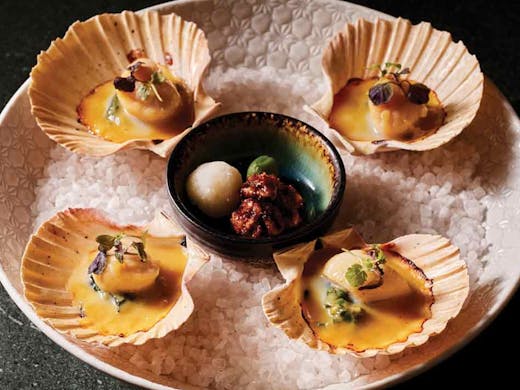 Koko is one of Crown's premium restaurant offerings which has rightly earned a reputation for providing some of the best Japanese fare in Melbourne. Here you will discover authentic Japanese cuisine set in the serene surroundings of a traditional water garden.
The a la carte sushi and sashimi menus feature an array of options that will show off the chef's dextrous knife skills. You can indulge in plates full of scampi sashimi, California rolls, seared nigiri, spicy tuna rolls and more. Next, feast on mains including steamed ocean trout, wagyu tempura and Glacier 51 toothfish as well as assorted hot pots.
If you're unsure where to start, Koko's Momiji and Kogarashi set menus will help you curate an unforgettable Japanese dining experience. Looking beyond the impeccable sushi and sashimi offerings, there's also a top-tier teppanyaki menu to enjoy. Expect options like lamb racks in red miso sauce, scampi doused in seaweed butter, Mayura wagyu striploin and Murray cod in soba miso served hot straight off the grill.
Koko's sake and wine lists are extensive to ensure the perfect match with your sushi roll, main and teppanyaki selections. Try plum wines from Japan's Osaka, Aichi and Hyogo as well as a wide array of reds and whites from esteemed regional areas in Australia. But it's Koko's exclusive range of sake from both local Australian and international Japanese suppliers that has created the fanfare around its drinks menu. There's sake by the small, full and magnum bottles to cater to every dinner party size. If you're looking for a failsafe beverage, go for a bottle of Japanese beer, think Sapporo, Asahi Super Dry and Kirin Ichiban.
Koko will provide a touch of theatrics to your evening of teppanyaki with its private dining room offering which comes with a private chef. There are four separate rooms available to book for a memorable fine-dining experience.
---