Lona Misa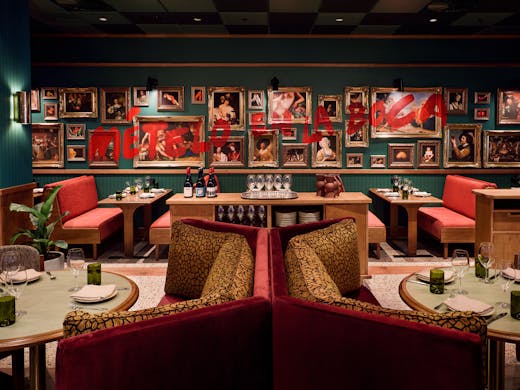 The brainchild of the one and only Shannon Martinez and renowned Melbourne chef Ian Curley, Lona Misa is the plant-based venue South Yarra didn't know it was waiting for. Tucked away inside the Ovolo South Yarra Hotel--aka, the world's first entirely plant-based hotel group—the 90-seater venue is a cafe by day, and bar by night, giving guests the best of both worlds when they dine inside.
Marrying together elements from Melbourne's north and south sides (an absolute scandal, we're well aware), Lona Misa is an absolute must if you're just breaking into the plant-based space, or even if you're a seasoned veteran of meat-free eats. Working with local farmers, it aims to bring fresh, seasonal produce to the plate of all Melbournians, whilst simultaneously paying homage to European fine dining and Martinez's Latin roots.
Now for the drinks menu: from kombucha on tap to Latin inspired cocktails, prepare to indulge in creative concoctions designed to compliment the venue's flavoursome feeds. There are even a few cold-pressed juices on offer to keep diners hydrated as time quickly runs away from them. Be sure to treat your tastebuds to Lona Misa's housemade sodas—we've heard their divine—and impressive wine selection from Australia's most progressive winemakers.
Head to their site to browse their full menu, and check out the latest offers and events hitting up the venue's social calendar.
---