Mamma's Boy Trattoria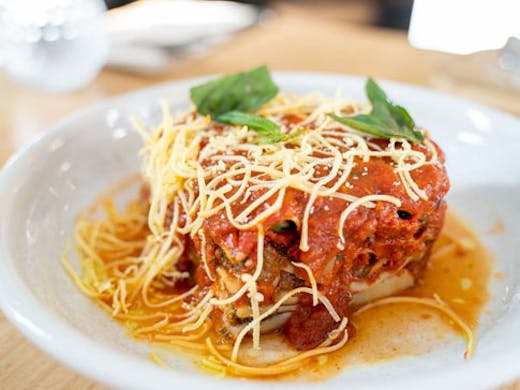 The Verdict
Carlton's Italian influence is quickly spreading to Brunswick and it is glorious.
Mamma's Boy Trattoria just opened its doors a month ago and it's slinging traditional and non-traditional bruschettas like nobody's business.
Ever heard of black truffle, Italian sausage and scamorza bruschetta? Us neither. But Mamma's Boy is serving it up, along with other non-traditional bruschettas like the Nduja (Calabrian spreadable salami), Friarielli and Gorgonzola. What the yum?
If you're more on the traditional side, you can stop hyperventilating—they've also got a classic pesto, fior di latte and Roma tomatoes bruschetta, as well as an olive tapenade one that will knock your socks off.
Hold onto your tastebuds though, because the fun doesn't stop there. Besides their bruschettas, Mamma's Boy is also treating Brunswick residents to antipasti, pasta, and Italian milkshakes (there's a Tiramisu one you don't want to miss).
And just in case you're questioning the authenticity of Mamma's Boy (shame on you), know they've also got homemade cannolis, featuring fillings like cream, chocolate and ricotta, and a 4th rotating mystery flavour. Did we mention the $25 Spritz jugs? If that doesn't scream "authentic trattoria", we don't know what does.
You can drop by Mamma's Boy on Tripovich St in Brunswick, every day from 11 am to 4 pm.
Image credit: supplied
---