Melanie Marris Eyebrow Studio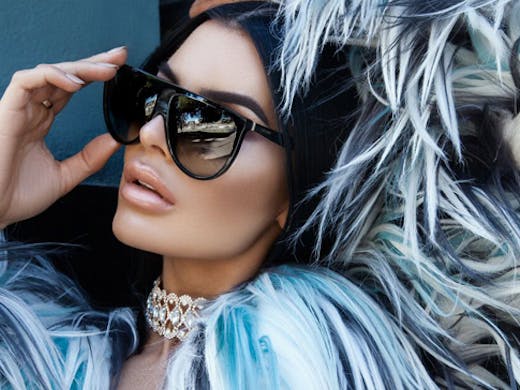 THE VERDICT
You have a hairdresser, right? But who's your go-to browdresser? The brow wizards at Melanie Marris Eyebrows are your new port of call for all things archery. Don't neglect those caterpillars, guys. They deserve some TLC too.
Nestled on Bridge Road, the Melanie Marris studio is a regal little slice of Versailles, smack bang in the middle Melbourne. If Marie Antoinette was around to experience the brow boom, she'd be kicking her heels up right about here. It's got a 50-Shades, gilded boudoir feel, with chandelier canopies and gold detail on every surface.
The fit-out is pretty similar to the Perth boutique, where Melanie Marris (aka Australia's 'eyebrow queen') got her start about five years ago. What started as a dingy, sub-contract studio is now pumping out up to 120 brow sculpts a day. Melanie has even expanded to Sydney and The Gold Coast.
The Melanie Marris treatment is all about a sculpt, wax and tint combo. Dubbed the 'MM Method', this beauty empire specialises in designing a brow that is unique to each client. Basically, whether you want to go feathery, bold or Cara Delevingne, you'll have #browsonfleek in a matter of mins.
Post tint sesh, you'll want to allow some time for a brow calm-down. The residue of tinting dye on your skin may look a little intense at first, but do NOT fret. This is normal. Promise. The brow artists will assure you that after a good rinse and even a touch of makeup remover, you'll see a beautiful set of fresh new face-framers.
Ditch the woes of brow envy already and get set to live out your best 2009 Cadbury Ad dreams. You know the one.
Image credit: Melanie Marris
---