Melbourne Arancini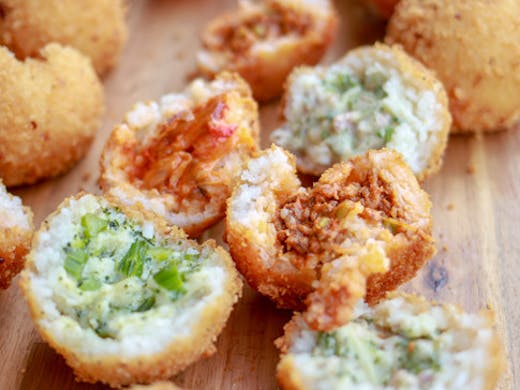 The Verdict
Melbourne Arancini was established by husband and wife duo Laura and Paul Muscara. Using Nonna's original recipe which is over 60 years old, the skill has been passed down through generations, and now their authentic arancini are handcrafted with love for Victorians to enjoy each week.
The shop has a range of rotating flavours, each as unique and delicious as the next. There's Chicken, Leek and Mushroom; Sausage Broccolini; Arrabiata for the vegetarians; Four Cheese Broccolini who those who pretend they can tolerate lactose; and the OG, Original Bolognese. They even cater for the coeliacs among us with a gluten-free range.
You can find Melbourne Arancini's heavenly crumbed balls at multiple locations around Melbourne, Geelong and Mornington, or you can pop into their Tullamarine store on Saturdays.
Image credit: Will Afonczenko
---