Middle Child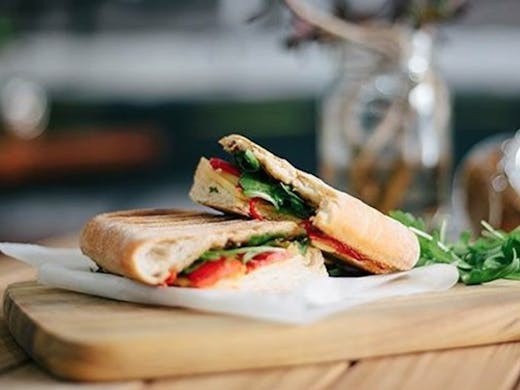 The Verdict
Ascot Vale has a new babe in town, and it's serving up puppaccinos to keep your pooches happy. And yeah, there's stuff for humans too!
Middle Child is a newly opened café that is sure to be the gem of the western Melbourne 'burbs. You'll know you've come to the right place when you're greeted with the iconic rainbow bench out the front.
The walls are decked out with psychedelic street art to further channel those Melbourne vibez, and there are colourful coffee cups to match!
Just like any classic café in Melbourne, they serve a bunch of brekky classics and freshly baked pastries. Buuuut…what makes them unique is that everything (and we do mean errythang) can be drunk and eaten on the go! And a max of one piece of cutlery - v convenient.
If you've got a sweet tooth in the 'morn, go for the Maymāmā Toasted Muesli served with fresh fruit. If you're feeling a bit more adventurous, we recommend the Thai Vegetable Curry Pie! It's vegan, and won the honourale title of 'Best Pie in 'Straya.'
There's also a bunch of delish hot drinks to keep you toasty. Their range of hot chocolates will be sure to tempt just about anyone. From African Red, to 52% Dark Noir and even Chilli Chocolate!
This cafe definitely isn't suffering from middle child syndrome. In fact, by the looks of it, it's going to be a mighty fine stand out.
Image Credit: Middle Child via Instagram
---