Milligram | Carlton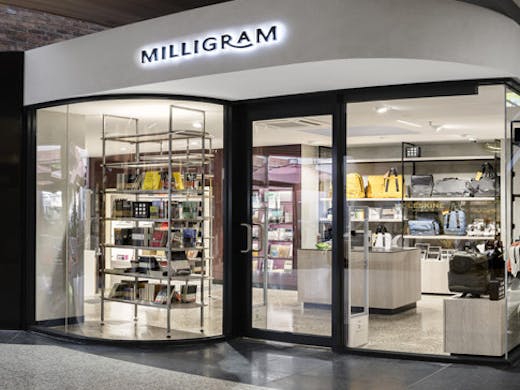 The Verdict
Shut up and take our money—Milligram just opened its fourth store in Carlton. For those of you who are not familiar, Milligram is the ultimate store for the design, stationery and lifestyle buff.
Be ready to walk into a haven full of perfectly pristine notebooks, journals, pens and homeware, that are laid-out so beautifully on the shelves it hurts. Basically, if you're that person who loves to fawn over anything aesthetically pleasing, this is the place for you.
The store is located in Carlton's Lygon Court, directly across from the iconic Brunetti, and features a Moleskine atelier (wow), which is the first of all their stores.
Designed by the One Design Office, the store interior alone is breathtaking. With a pearly white facade, wide open windows, and light and bright inside decor, you won't be able to resist having a squiz inside. This all makes the experience at Milligram that much more special.
Milligram features a range of niche and speciality crafted items, including a range of soft and hardcover notebooks, pocket journals and diaries. They also offer an insanely good range of cult Japanese stationery brands such as Midori, Kobe Ink Story, Hobonichi, Delfonics, and Life Stationery all of which never disappoint us in being perfectly clean and minimal.
Image credit: supplied
---