Misery Guts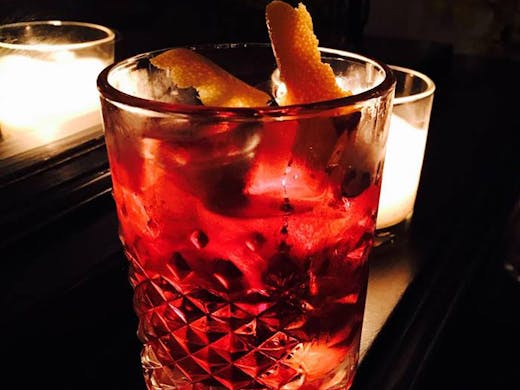 The Verdict
They say misery loves company, and at Misery Guts you'll definitely be in good company, but there won't be a hell of a lot of misery going on.
Located in a corner heritage building off the notorious Fitzroy Street in St Kilda, Misery Guts is a self-proclaimed Bill Murray loving watering hole for locals and those who like to stray from the norm. As you can imagine, it's effortlessly cool with a perfectly mismatched interior that somehow manages to do the vintage chic thing.
No, you will not find tall, dark, intimate booths and a crazy cocktail list featuring freeze dried raspberries served with dry ice in a floating glass. Instead, the cocktails are classic, the beers are Australian and the wine list is short but intriguing. There is a small selection of snacks which includes options such as one single pickle—when it's good, one is all you need. So if you're searching for a new low-key, cosy bar, then Misery Guts may just be your perfect match.
Image credit: Misery Guts via Facebook
---