MJ Driver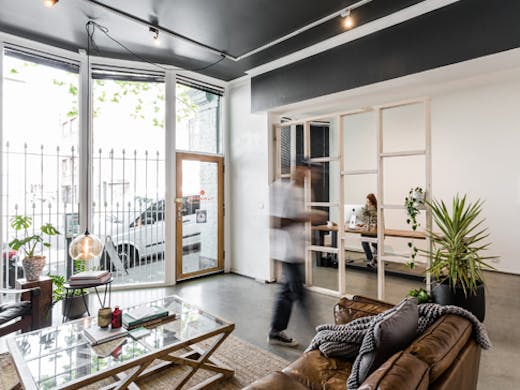 The Verdict
We don't know what laser tattoo parlours are meant to look like, but they shoudn't look like this. They're meant to be scary places, run by bikers called 'Butch', not classy AF industrial offices in Collingwood. They're not meant to have apartment-porn leather chairs either, or artful hanging plants and modern art on the walls.
Fair to say, MJ Driver does things a little differently.
Driver is a tattoo removal parlour in Peel St, Collingwood, and trust us, these guys know their sh*t. The technicians have all endured laser treatment themselves. They're got years of experience when it comes to lightening an old tattoo or going full ham and removing it. Who would've thought caring tattoo removal would be a thing?!
MJ Driver technicians can even work with your original tattoo artist to make sure your cover up is top quality. The team also work with some of the most renowned tattoo parlours in the country if you need to re-do the design, or tattoo something over the top. That's right, real life tatt connections. Technicians that tatt together, stay together.
Driver's technicians are also there to teach. Mike and the team can provide you with a wealth of knowledge concerning tattoo removal aftercare, treatments to avoid, how laser removal ACTUALLY works.
When it comes to something as daunting as removing permanent skin ink, close your eyes and hand your body over to MJ Driver. Behind all that ink is team busting their guts to get you smiling at your skin, like you once did, before you got your ex's name on your ass.
Image credit: Griffin Simm
---