Muji | Chadstone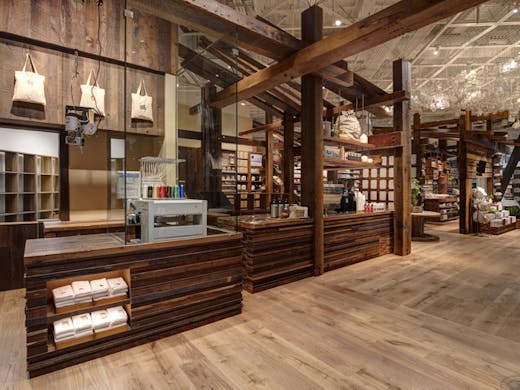 The Verdict
Whether you are a longtime fan of the Japanese retailer or if you've only heard about it in passing, MUJI's new store opening in Chadstone is a great chance to begin your journey to Japanese home living.
Opened on August 29, this highly-anticipated, 1700-square-metre concept store is set to bring about a unique Japanese experience to Chadstone, offering customers the opportunity to explore and immerse themselves in the simple MUJI way of life.
Hailed as a cult-favourite among minimalist lovers, MUJI's products are characterised by their simple aesthetic and eco-friendly minimal packaging. The new Chadstone branch will feature all the MUJI's classics: minimalist style clothing, homewares, stationery, bedding, skincare and travel goods, as well as Open Muji - a brand new exhibition space area designed to deliver new MUJI concepts, encourage learning and increase customer engagement.
"We're looking forward to giving our customers a place to come together with areas such as Open MUJI and walk away with more than just a great purchase," says MUJI Australia's Managing Director Mr Takeshi Fujimoto.
Other new installations include MUJI Books (a thoughtfully-curated range of books you will love), an embroidery station to customize your newly-bought MUJI garments, and even a coffee facility for all your espresso needs. So...basically heaven, right?
Image credit: Supplied
---