Noisy Ritual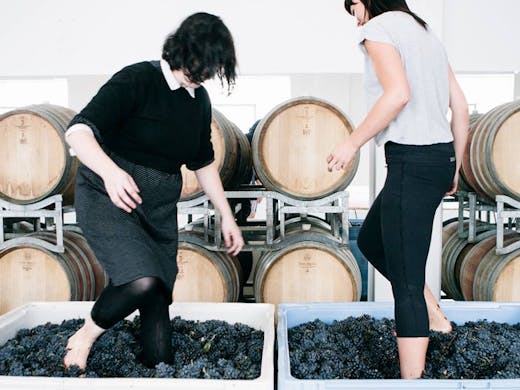 The Verdict
Winemaking just got a whole new makeover thanks to the dynamic team behind Brunswick's Noisy Ritual. Two years in the making, this people-powered urban winery and wine bar is an oasis for all wine lovers.
If you're ashamed for not knowing your cabernet sauvignon from your merlots, fear not my friend because the genius' behind Noisy Ritual will have you at level: experts on all things grape and fermentation in no time at all. You won't be able to shut up to your friends about the importance of measuring the pH levels when making wine! All Noisy Ritual's workshops are set in a relaxed, fun and social environment, ensuring you get to enjoy the ultimate grape-to-glass experience without having to travel two hours out of the city. Sounds like your next group activity?
If you prefer to not get your hands (and feet) dirty, Noisy Ritual is also the perfect spot if you simply want to relax with a nice glass of. And if you like what you drank (which you will) you can also purchase bottles of wine from the bar and online. It really doesn't get any better than that, does it?!
Image Credit: Noisy Ritual via Facebook
---