Oasis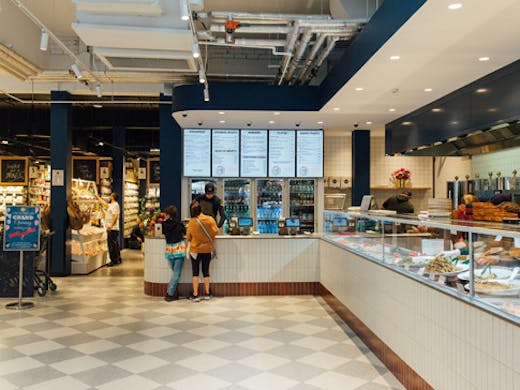 The Verdict
Oasis has officially opened its doors to a second store located in the heart of Fairfield, and it's true that good things come to those who wait. Operating for over 20 years, the Makool family are trusted owners that strive to provide their customers, old and new, with a homely and consistent experience.
If you're in need for some cooking supplies, Oasis will be your new favourite go-to retail store with a diverse range of ingredients. With over 8,000 products, you'll be able to find homemade products, such as dips and salads, to complement their ready-to-eat meals and other ingredients on offer.
At the front of the store sits their café, Oasis. With a mouth-watering cabinet featuring salads, pastries and traditional sweets, you'll be overwhelmed with choices. Changing things up from their Murrumbeena store, Oasis Fairfield offers table service and has an all-day wine service, so don't be surprised when it quickly becomes your new favourite shopping and dining destination.
Founder and former head chef, Marwa, also offers 90-minute cooking classes to share and connect with her customers over a love of food and cooking, so you'll be walking out of here a professional chef. Book these classes online or in-store (and treat yourself to a cake while you're there). Oasis Fairfield is also the perfect place for your next party, with the upstairs of their venue available for private hire.
This family enterprise oozes love, and it's evident the moment you walk through the door. They work to make every experience a personal and authentic one, and the love they have is shown in their consistency, quality and long hours put into making sure their customers are given the best experience possible. Make sure to check out this café on your next day off, because trust us when we say you won't regret it.
Image credit: Annika Kafcaloudis
---